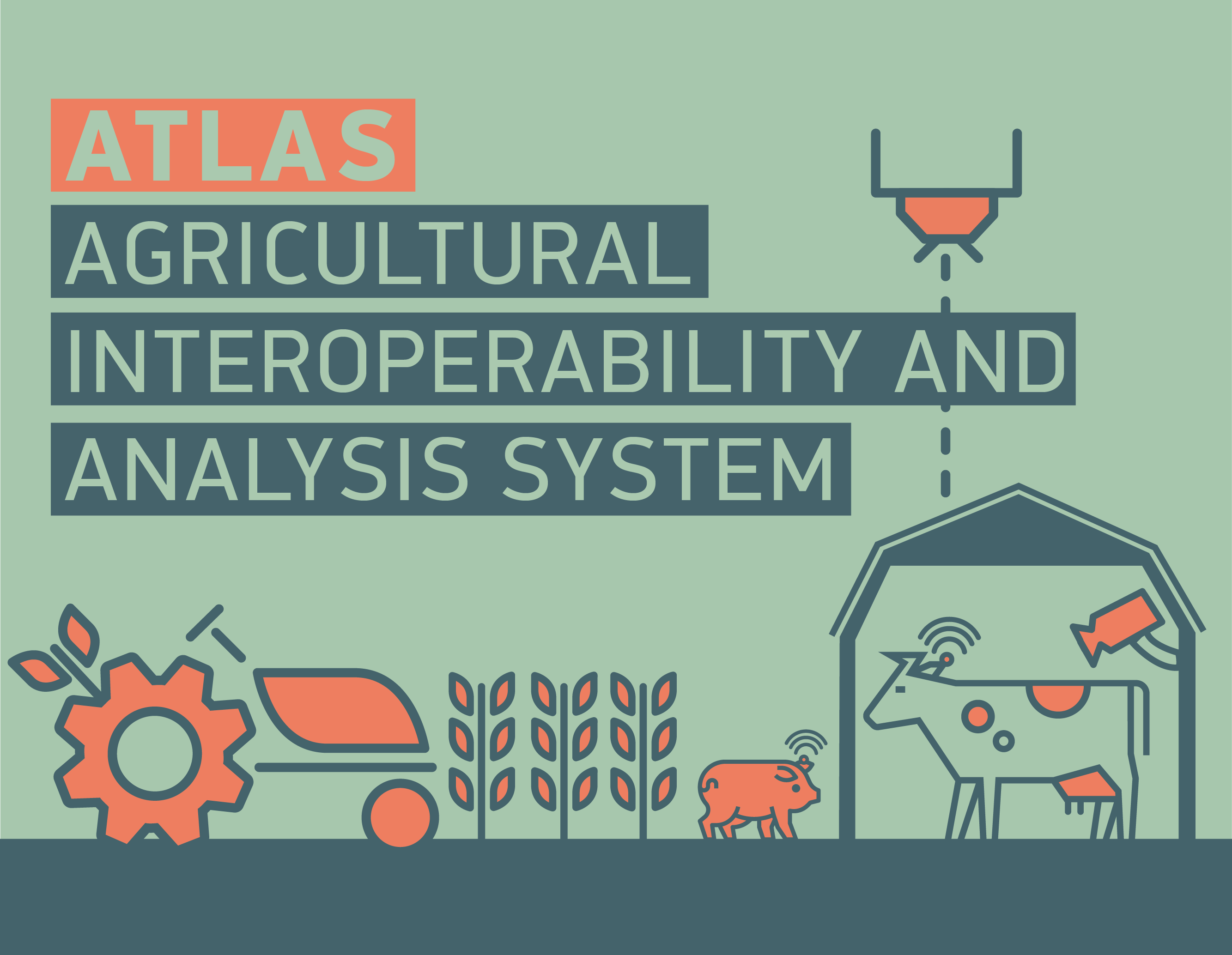 ATLAS will build an open, distributed and extensible data Interoperability Network, based on a service-oriented architecture which will offer a high level of scalability from a single farm to a global community.
The technology developed in ATLAS will be tested and evaluated within pilot studies on a multitude of real agricultural operations across Europe along several use cases, e.g:
precision agriculture tasks
sensor-driven irrigation management
data-based soil management and
behavioural analysis of livestock
ATLAS will involve all actors along the food chain, simplifying and improving the processes from farm to fork. Through the support of innovative start-ups, SMEs and farmers, ATLAS will enable new business models for and with the farmers and establish sustainable business ecosystems based on innovative data-driven services.