What is the ATLAS open call?
ATLAS is developing an open, distributed, and extensible data network based on a microservice architecture. It will offer innovative, data-driven services in agriculture to everything from single farms to an entire global community. The technology developed in ATLAS will be tested and evaluated within pilot studies at a variety of agricultural operations across Europe.
The open call aims to establish these pilot studies in alignment with agricultural use cases at the farming operations of the consortium's end-user partners. It will also establish Innovation Hubs around these pilots in order to implement a sustainable ecosystem of innovative companies.
ATLAS is looking for entrants with proposals that seek to develop new and innovative services by making use of the technical foundation the ATLAS network provides. The proposed projects should demonstrate specific value for either consumers or stakeholders along the agricultural value chain. The work carried out in these projects should have a thematic focus on developing services that build on and extend the use cases carried out within the ATLAS project.
SMEs, start-ups, and farmers legally established and based in one of the EU Member States or an H2020 associated country (as defined in the H2020 rules of participation) are welcome to apply.
What will be provided by ATLAS?
ATLAS will provide technology to access various kinds of data, including:
Interfaces to on-board sensor data from agricultural machines
Interfaces to data from in-field sensor networks
Interfaces to data from data analysis services
On-board computers and runtime environments for running applications
Access to data repositories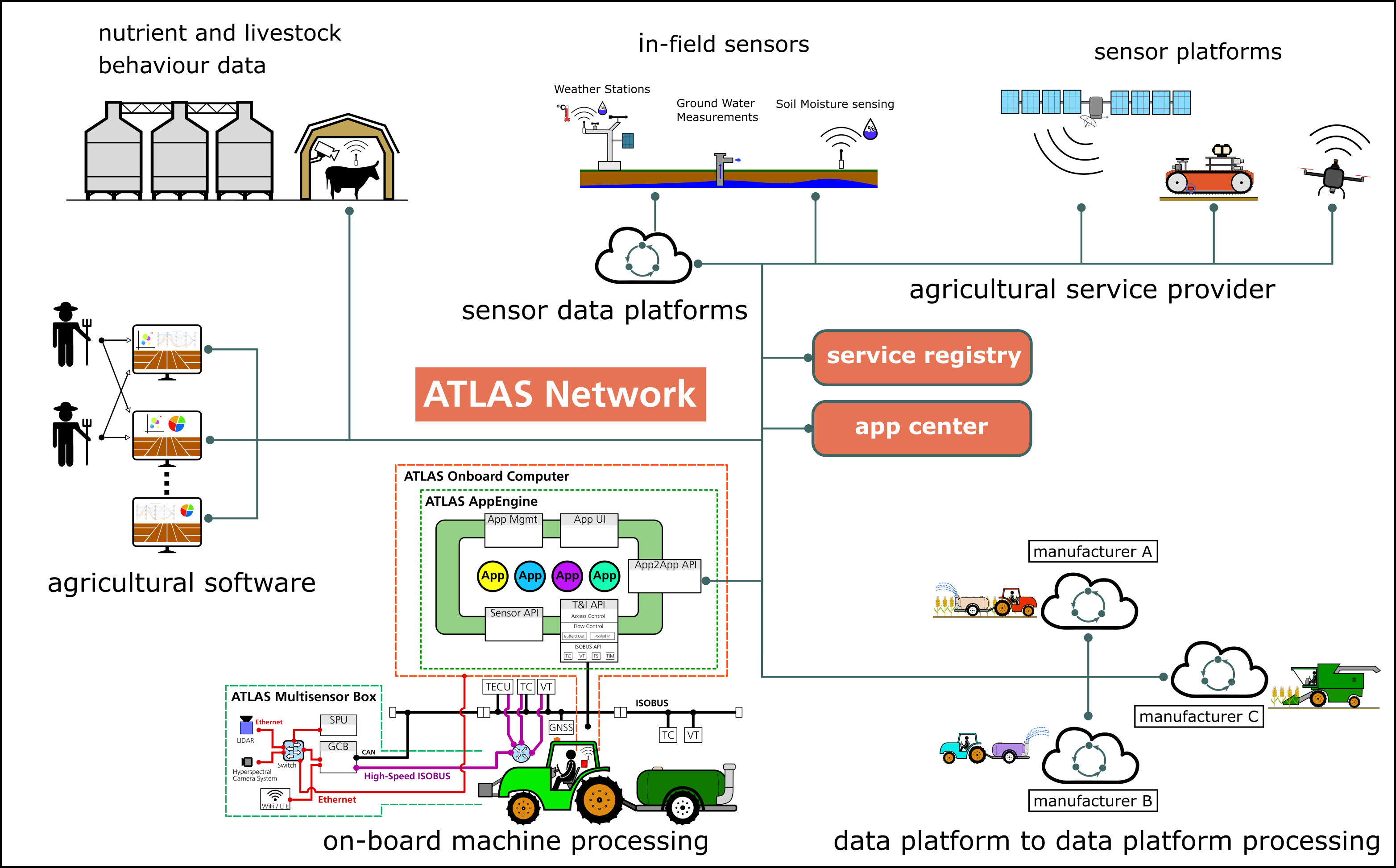 Picture: Service and app runtime architecture to interconnect sensors, sensor platforms, and machinery.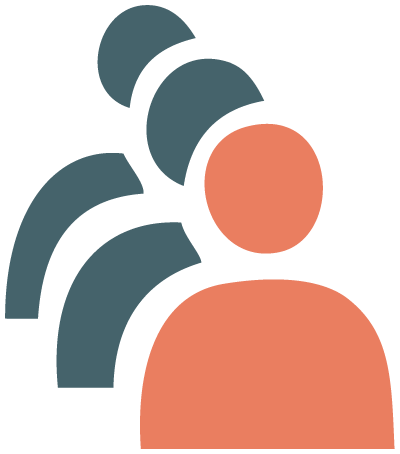 Participate in an exciting international project.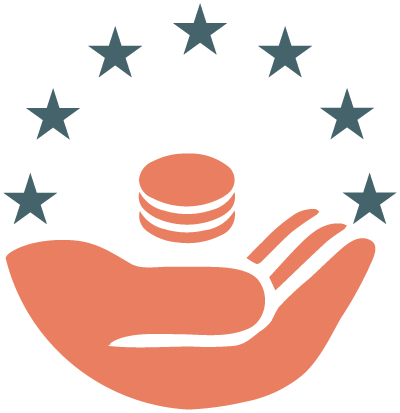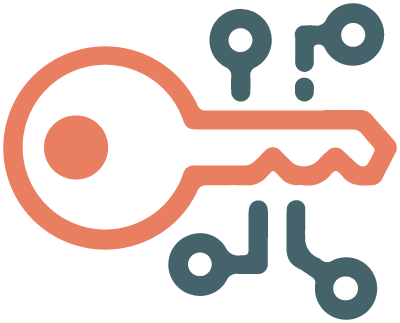 Obtain access to testing facilities for your application.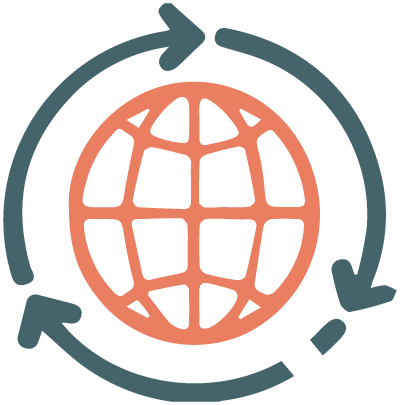 Become part of an innovative ecosystem.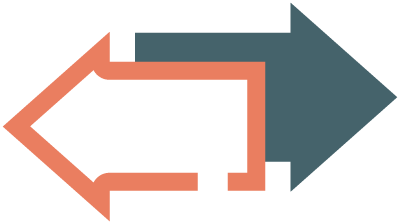 Interact with potential end users of your application.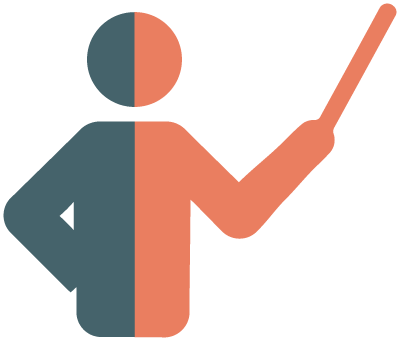 Gain a mentor / technical support for the implementation of your application.
In 2020 and 2021, the ATLAS consortium will fund five to 10 business entities per open call in two rounds. A budget of EUR 75,000 is foreseen to develop a use case for each proposal; this budget includes an in-kind contribution of at least 30% from the applicant.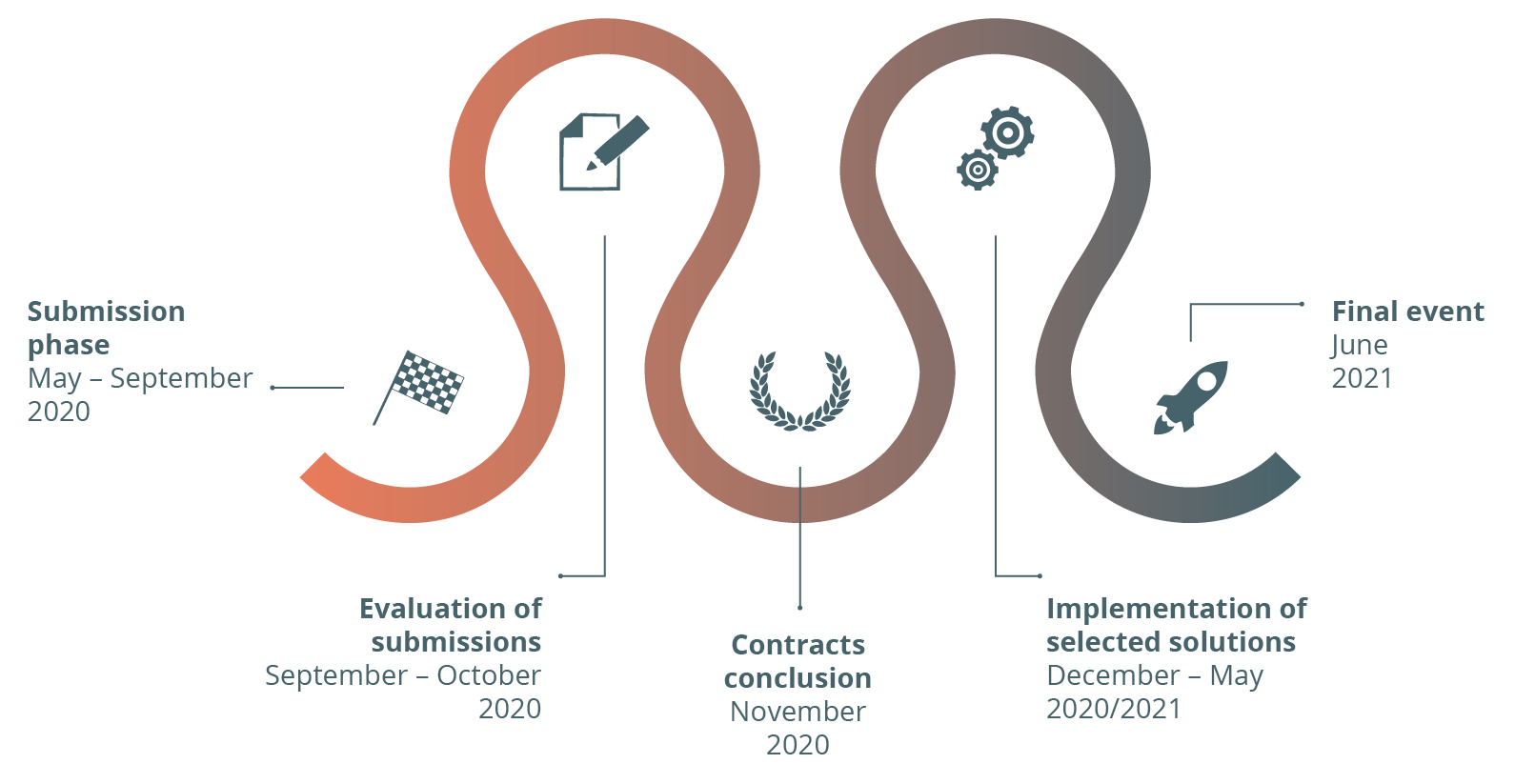 To enter the ATLAS open call, click the "Apply now" button at the bottom to access the submission form. You might also find our video tutorial on the project and application process useful. Please familiarise yourself with the open call's terms of participation, application template and work plan template before registering through the submission form.
The deadline for submitting your proposal was 15. September 2020 (23:59 CEST). The submission is closed now. The next open call will take place in 2021 – stay tuned!