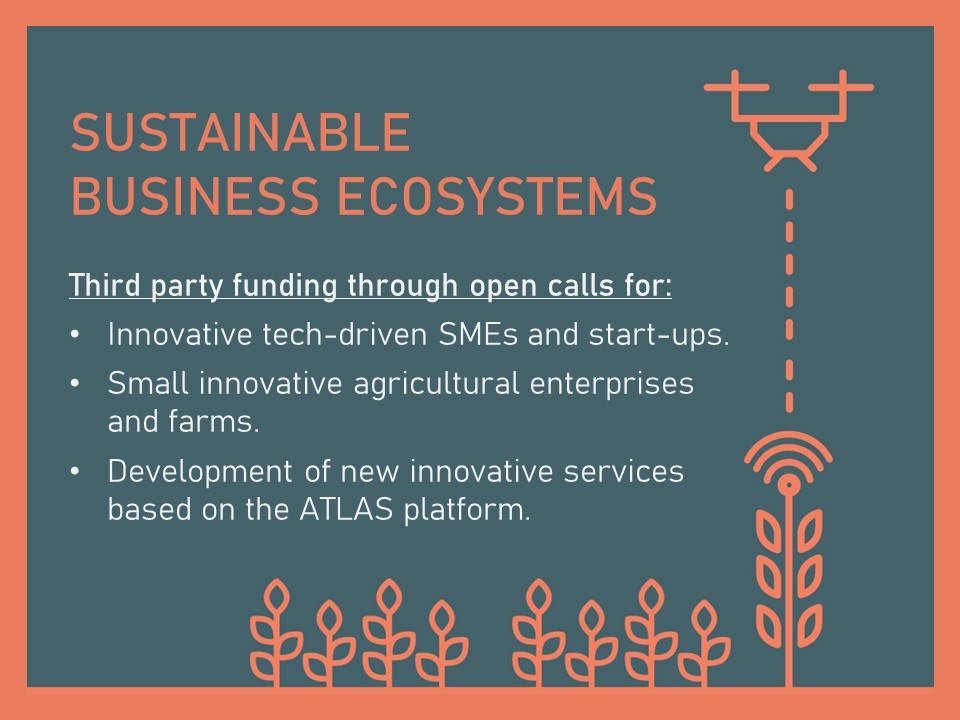 Innovative companies will be attracted through seed funding to provide their services through the platform.
ATLAS foresees the contribution with new services and technologies of small innovative companies and farms to the Innovation Hubs. This will be enabled by allocating funding to these companies and farms through 2 open calls (2020 and 2021) which will be installed during the project's runtime. This initial funding will provide the seed funding for small companies, start-ups and farmers, enabling the build-up of long-lasting and sustainable business relations between the service providers and end-users. It shall also enable technophile farmers to realize innovative ideas on through a farmer for farmers' approach, which usually has a high chance of success.
Only single applicants shall be eligible to receive funding.
ATLAS will provide seed funding to these companies, aiming for the formation of sustainable ecosystems around the innovation hubs, and will provide 80% of the overall funding to the innovative companies, and 20% of the overall funding to the agricultural operations.