6th International VDI Conference – Smart Farming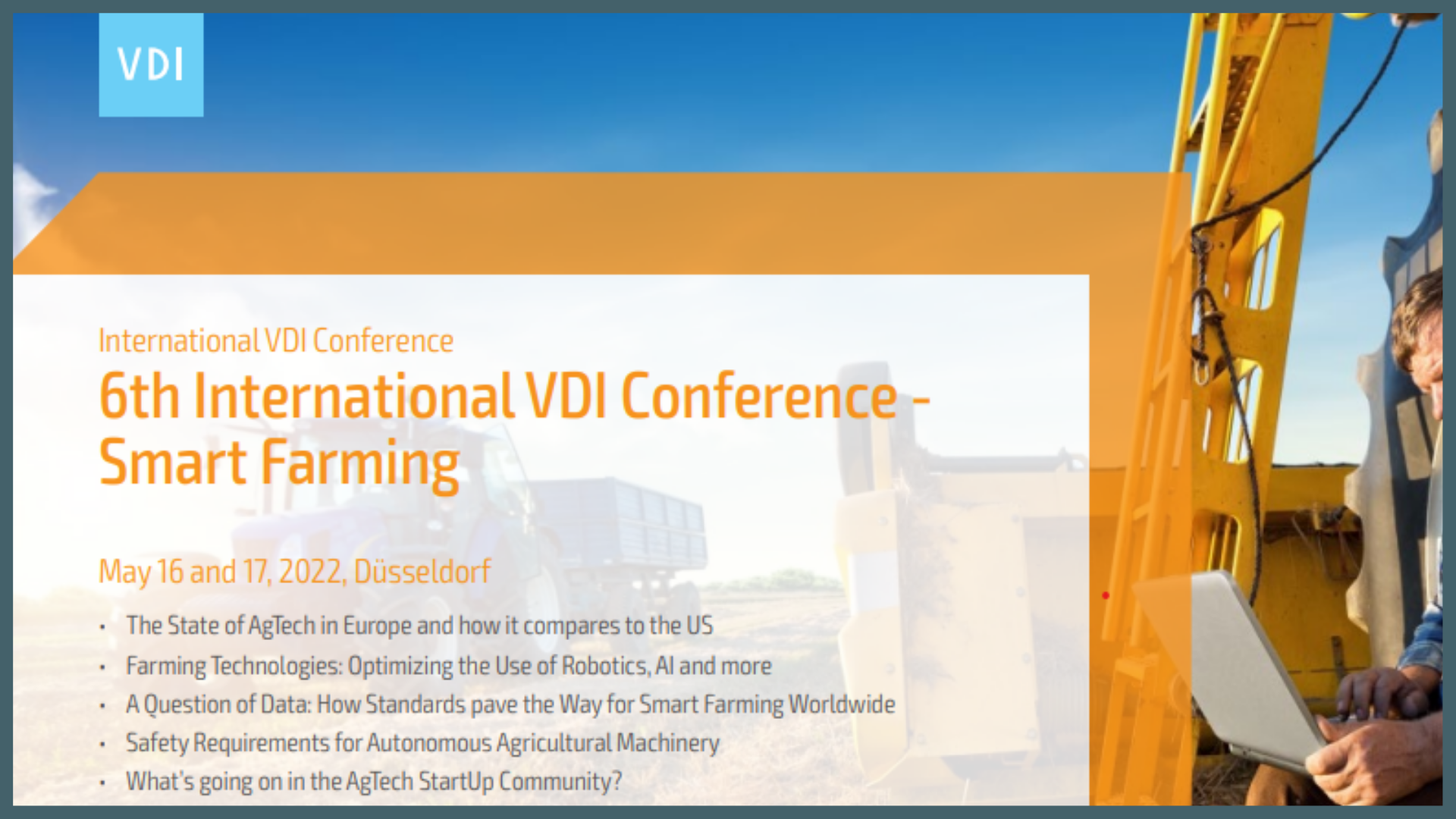 The 6th International VDI Conference on "Smart Farming 2022" will be held in Dusseldorf (Germany) from May 16th to 17th, 2022. Supported by national and international experts, the conference brings together over 100 thought leaders in cutting edge agri-industry solutions.
Smart Farming is a buzzword for engineers in the agricultural fields. And rightly so: Utilizing smart IT, drones, and other advanced technologies and – crucially – networking these assets, results in higher yields, more economic use of resources, as well as higher efficiency.
The focus topics in 2022 are:
The State of AgTech in Europe and how it compares to the US
Farming Technologies: Optimizing the Use of Robotics, AI and more
A Question of Data: How Standards pave the Way for Smart Farming Worldwide
Safety Requirements for Autonomous Agricultural Machinery
What's going on in the AgTech StartUp Community?
+ Interactive Round Table Session
Find the program of the conference here.