Τhe Latvian magazine 'BIOLOGICAL' hosts one more piece on ATLAS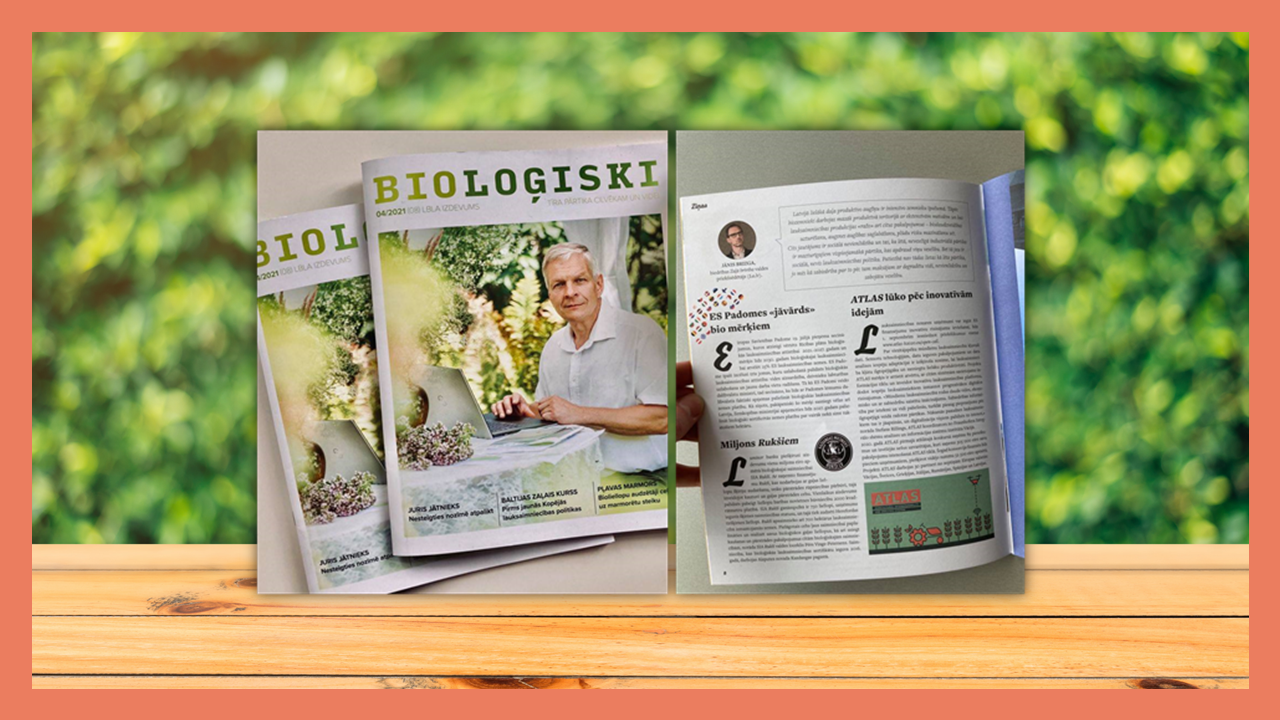 The article in this latest issue was dedicated to the ATLAS 2nd Open Call.
ATLAS is looking for entrants with close-to-market solutions, seeking to validate new and innovative services by making use of the project's technical foundation. The proposed applications should demonstrate specific value for either consumers or stakeholders along the agricultural value chain. The work carried out in these projects should have a thematic focus on developing services that build on and extend the use cases carried out within the ATLAS project.
The deadline for proposal submissions is 1. September 2021 (23:59 CEST).
For more info click here.