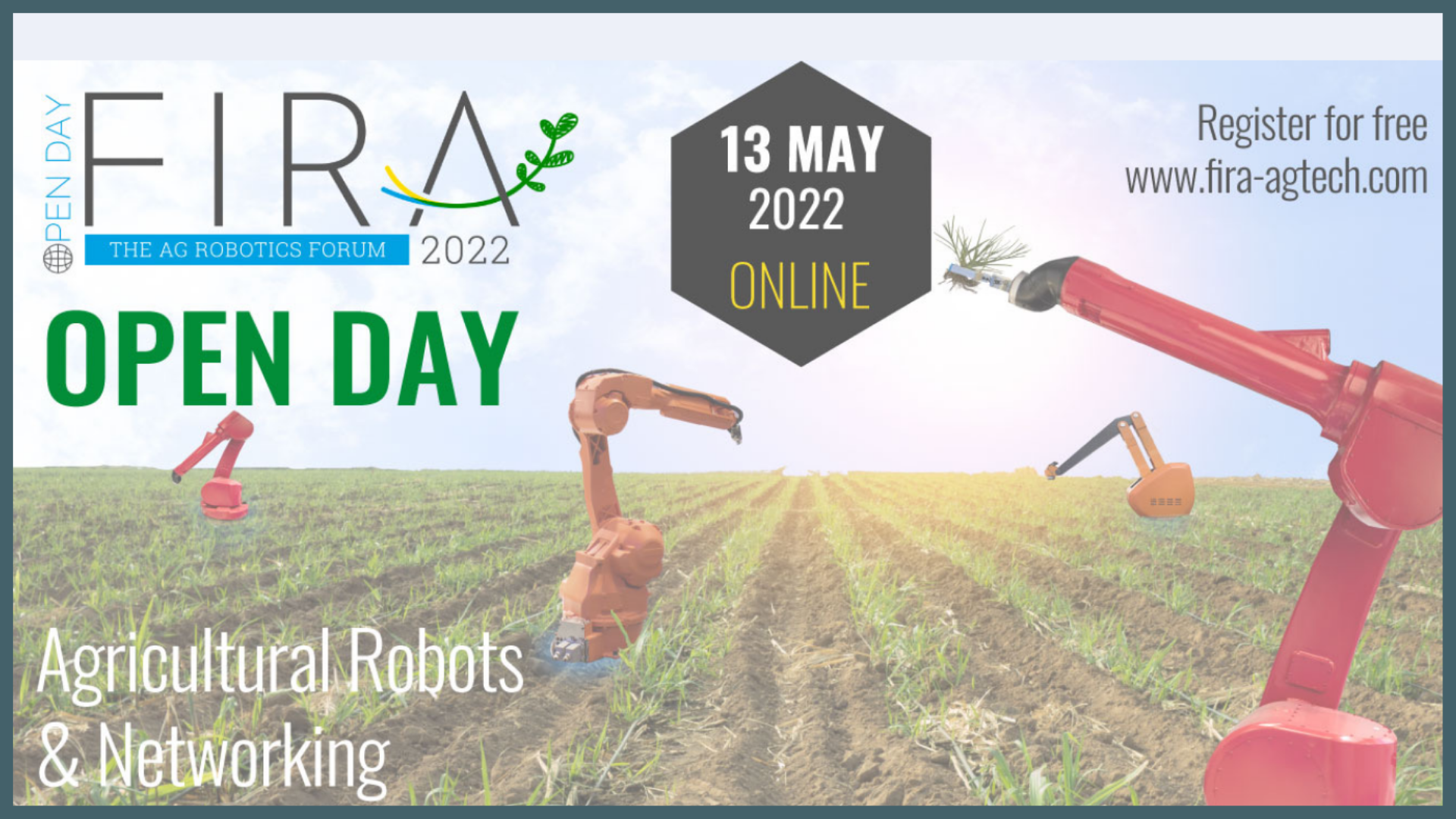 "Agricultural Robots & Networking"
FIRA OPEN DAY 2022 is the opportunity to share knowledge, innovations, and experiences with agricultural robotics experts from around the world.
It is also an event dedicated to collaboration and business. By participating, you will find the right information, the good partner, the good suppliers, and develop your own project in agricultural robotics. It is also the place to build a worldwide community for promoting and developing the agricultural robotics sector.