Open Innovation Hub Meeting at Agia pilot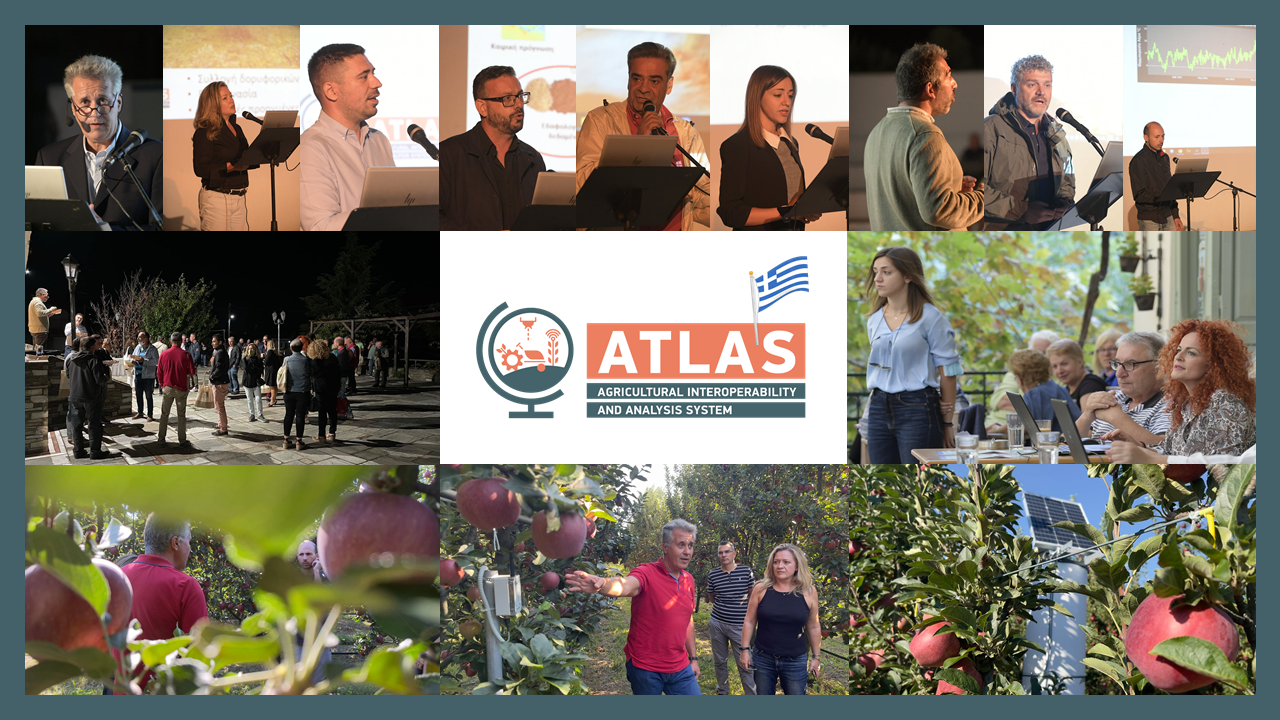 14 – 15 September 2021
Two days full of action, field work, guided field tours, meetings with stakeholders across the country and presentation of the project, along with live demos of the irrigation services.
The event which was hosted by the Soil & Water Resources Institute (SWRI), FORSCHUNGSZENTRUM JULICH GMBH (FZJ), NATIONAL OBSERVATORY OF ATHENS (NOA), OIKONOMOU STAMATIS (OIK), AGROTIKOS SYNETAIRISMOS PROIONTON AGIAS O KISSAVOS (ACK), was addressed in person by the local and regional authorities and also through TELCO by ATLAS coordinator Stefan Rilling and the head of the Greek LTER network Nikos Nikolaidis, as one of the project pilots is hosted in Pinios Hydrologic Observatory which is an ILTER site.
The project as a whole was presented by Gregory Mygdakos of AGROAPPS and the services by members of the scientific partners involved from NOA, FZJ and SWRI.