Installation of DAVIS meteorological stations in the pilot farms in Latvia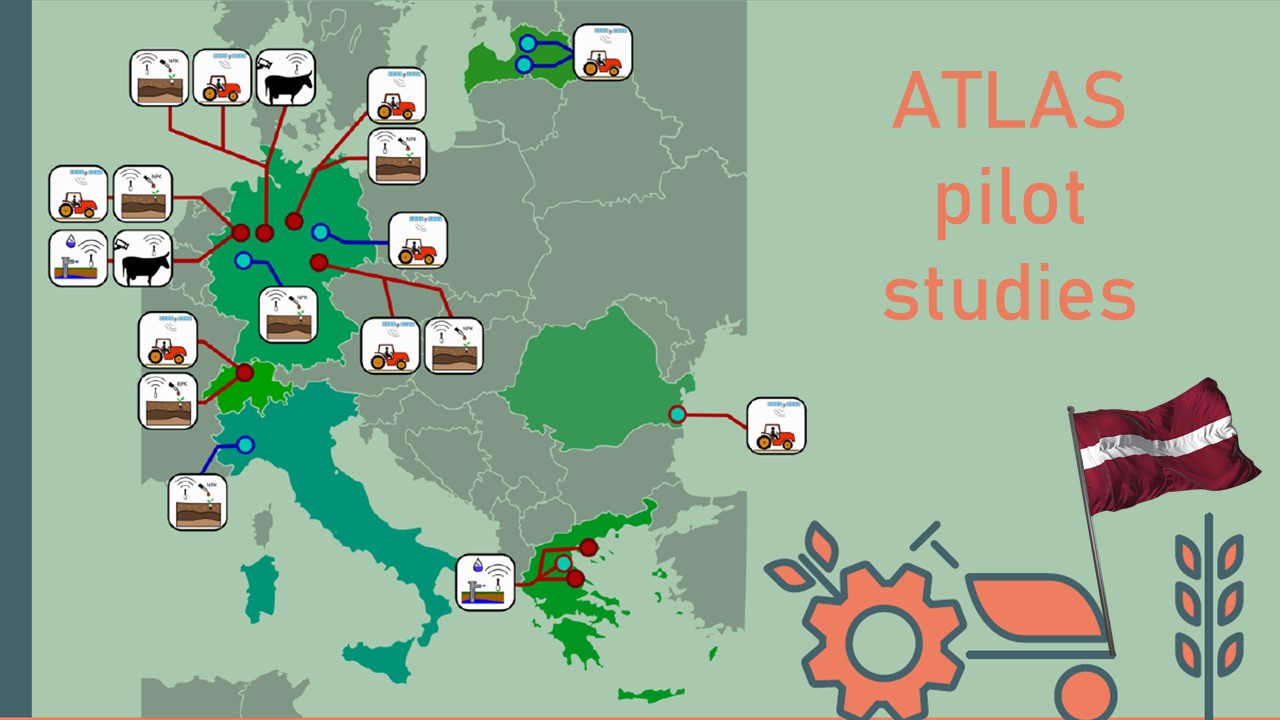 May was the month when DAVIS meteorological stations were installed in the ATLAS pilot demonstration farms in Latvia.
One of them was installed in the "Puteņi" organic farm in Kaibala. The farm is producing organic vegetables, fruits and honey.
The automated meteorological station is equipped with wet leaf sensor, air temperature, CO2 and moisture sensors, as well as soil temperature and moisture sensors. The automated sensors will help to monitor soil moisture and temperature in different cropping systems which are demonstrated in the farm. As well as, the possibility to use the data for disease prediction programs is highly appreciated by the farmers.
The system was installed at the 8th of May and the Association of Fruit Growers and LatHort were involved in this activity.