Making European Digital Innovation Hubs work for SMEs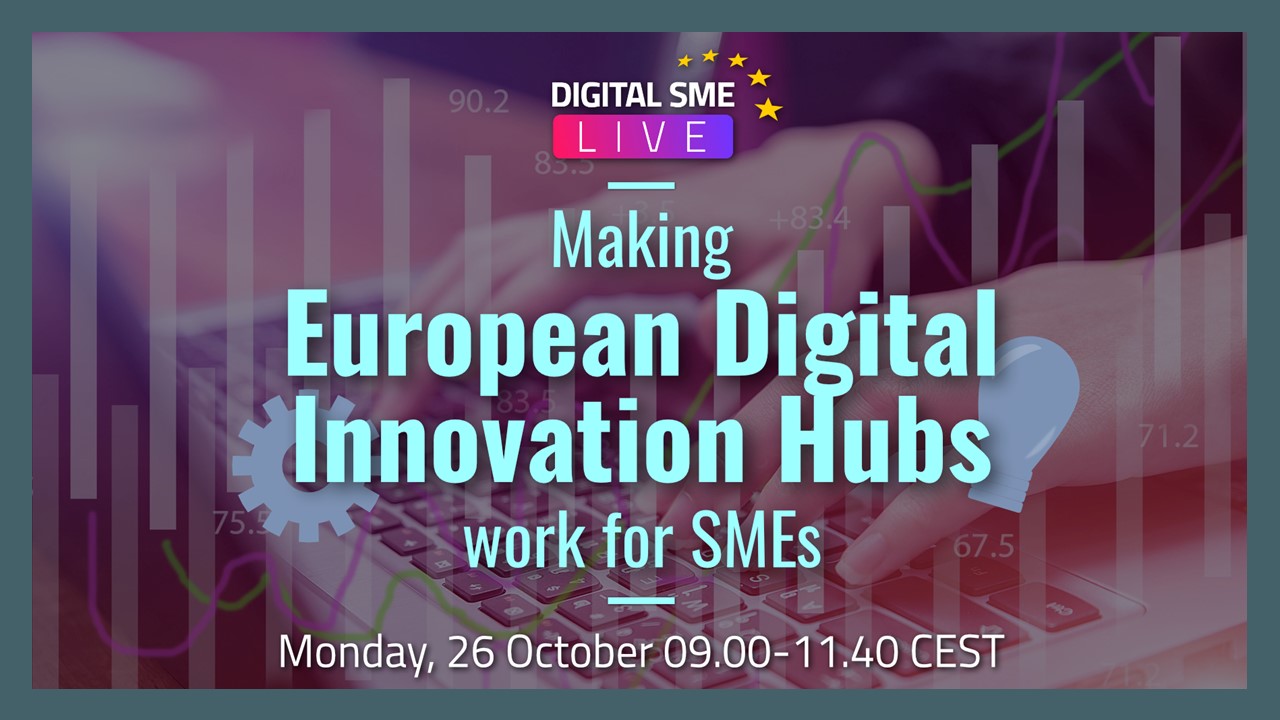 An online discussion organised by the European DIGITAL SME Alliance
Within the next long-term EU budget, a brand-new Digital Europe Programme was created by the European Commission.
The Programme aims at building up the EU's strategic digital capacities and at facilitating the wide deployment of digital technologies. Through the Digital Europe Programme, the European Commission, together with the Member States, will co-invest in the developments of European Digital Innovation Hubs (EDIHs).
EDIHs are expected to be the main tool to foster the digital transformation of SMEs and public administration.
The online discussion that took place on the 26th of October and was moderated by DIGITAL SME Secretary General Sebastiano Toffaletti, focused on two fundamental questions for the success of European DIHs:
What makes a Digital Innovation Hub truly European?

What should the role of existing industry ecosystems be within EDIHs?
You can also click the images below for some tweets from the speakers…