ATLAS second Open Call winners kick-off meeting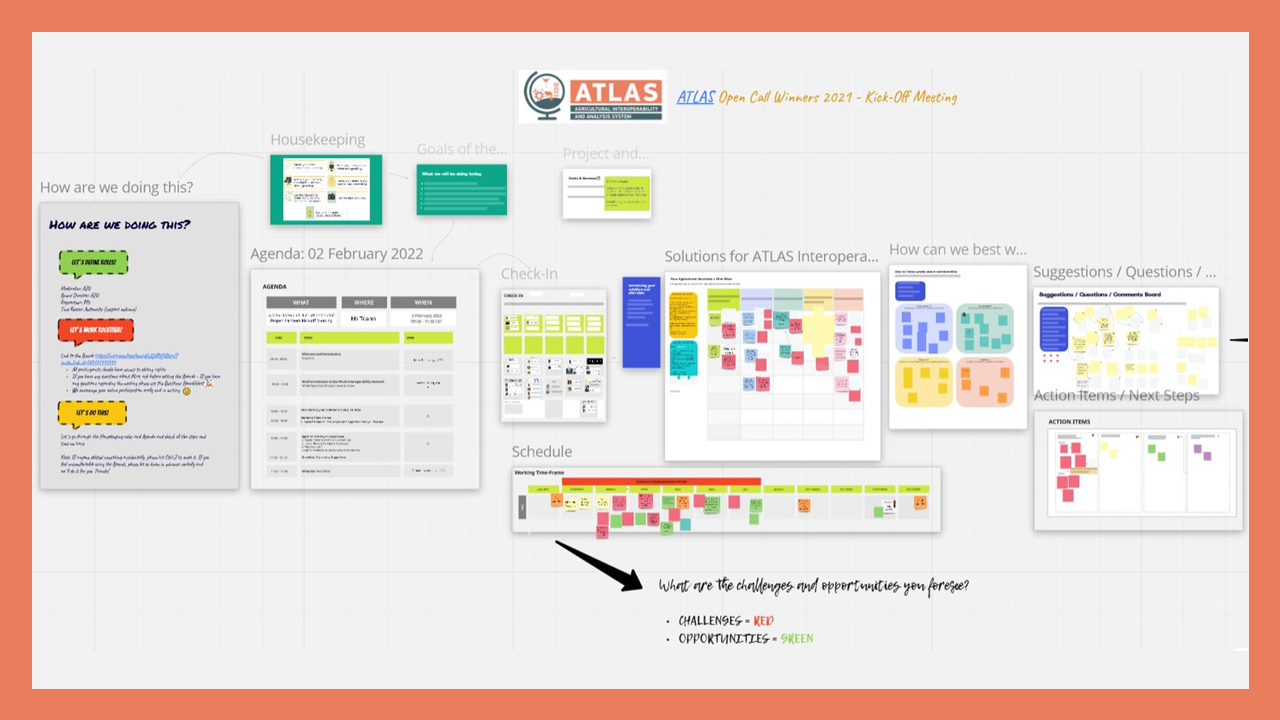 Integrating new solutions into the ATLAS Interoperability Network
2 February 2022
This month marked the ATLAS Kick-off Meeting with the Open Call 2021 winners, a landmark moment for the ATLAS project as it continues cultivating a cooperative network of companies interested in bringing and integrating their innovative agricultural solutions into the ATLAS Interoperability  Network. The kick-started the process of implementation by sharing their solutions to five identified agricultural challenges and a broad-reaching new cohort of Pilot Sites, which include test fields in Austria, Netherlands, Poland, Australia, Argentina, France, Belgium besides the thirteen agricultural operations available in ATLAS.
The meeting was organised by ATLAS partner AZO, which developed a virtual workshop to get to know the consortium partners and the second Open Call winners, to provide the winners an overview of the ATLAS Interoperability Network as a mean to integrate their solutions, review and exchange their innovative solutions highlighting their Interoperability component for the ATLAS Network as well as the Pilot Sites. Moreover, participants dug into the working timeframe, including the implementation period, challenges and opportunities, and reflected on the best approach to work together. The meeting concluded agreeing on the way forward, including the upcoming technical onboarding meeting scheduled for Tuesday, February 15th.
This meeting was the first ´live´ exchange between the ATLAS consortium partners and second Open Call winners as they embark on their journey to implementing their winning solutions to finally integrate them into the ATLAS Network. The discussion will continue next week with a more technical focus to best fine-tune and execute their projects in the upcoming months – as part of the overall commitment of the ATLAS team to developing and providing new data-driven services in agriculture.
Participants: AZO, FhG, AgriCircle, AEF, LIB, and Open Call Winners 2021.