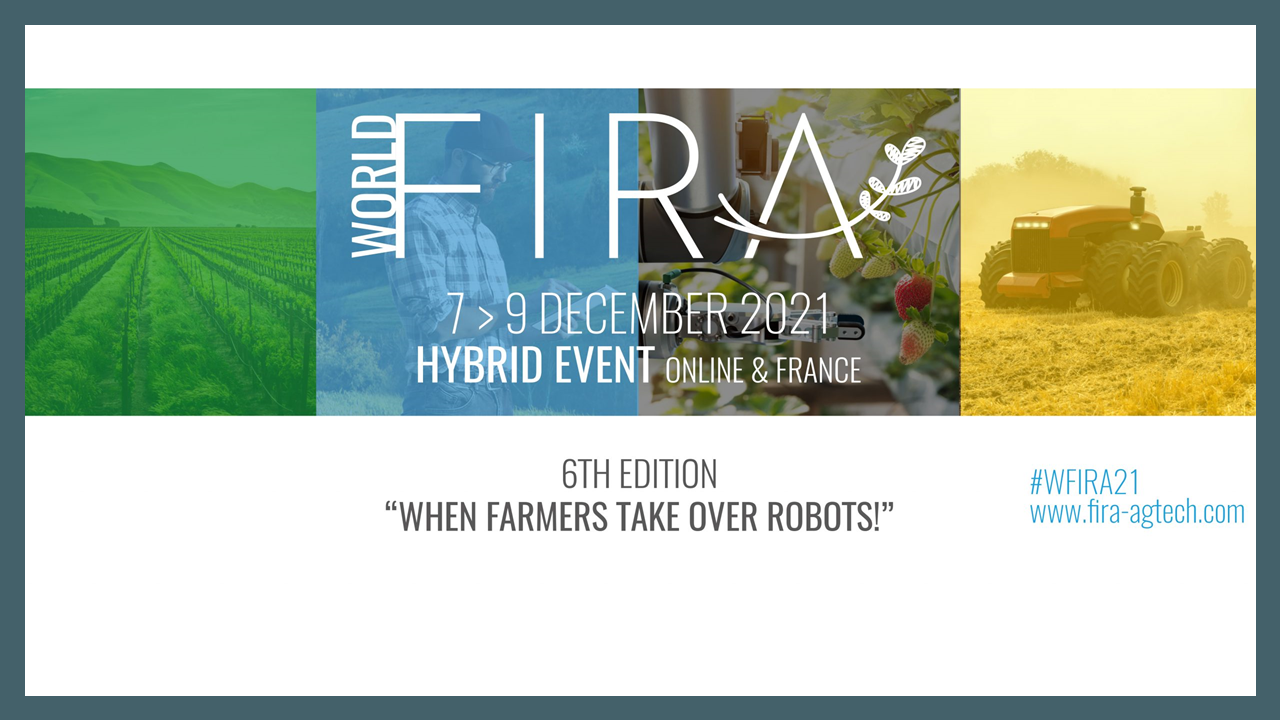 "WHEN FARMERS TAKE OVER ROBOTS!"
For its 6th edition, FIRA goes hybrid and aims to gather 3000+ attendees worldwide; this is a big chance for the industry to become more appealing and give the opportunity to every Ag Robotics addict from anywhere in the world to take part in this revolution.
Robot manufacturers, agricultural businesses, producers, investors, suppliers, entrepreneurs, and researchers from all over the world will meet online.
Focus Sessions:
Farmers, draw me a robot.
Robot vs tractor: which level of automation brings more value to farmers?
Autonomous robots power: is electricity the unique solution?
Data collection and Artificial Intelligence: the best technologies for the farmer.