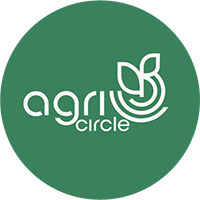 AgriCircle strives to bring the advantages of new technologies to farmers to enable them to produce more and better (more sustainable) food. We are convinced that closing the information gap between consumers and farmers will be one of the key elements to set the right incentives for a more sustainable production, which is why this is a strategic area for us.
AgriCircle was founded in 2012 by Peter Fröhlich and Daniel Markward. Since then the company has increased its staff count to 12 persons. The company provides farm management and decision support services via its digital platform to farmers and agronomists. It further advises ag-companies on digital innovation and implements interfaces to connect content of partner companies to its platform. Among its client are Europe's largest field insurer and a one of the big four producers of crop protection products.
For more details visit their website.
---
ROLE WITHIN THE PROJECT: AgriCircle will act as co-coordinator and coordinate the field testing activities. AgriCircle will furthermore contribute to ATLAS' data analytics activities and work on new models and methods to enable decision support via the platform and enrich current data with sustainability measures.