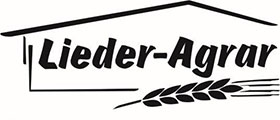 Lieder Agrar is a farm in Lemnitz, Germany. The farm produces cereals, oilseed rape, peas and cultivates grassland on 620ha. The farm is run with 1,7 employees and 3 partners. One of them are Thüringer Landdienste GmbH, which is offering crop protection spraying and fertilizer spreading on more than 10'000ha. The farm combines the collaboration of different partners and contractors in one place and is a great test site for data exchange and use amongst partners and contractors.
For more details visit their website.
---
ROLE WITHIN THE PROJECT: Lieder Agrar GmbH will test variable rate application products and also test data exchange with partner farms and local contractors. Falk will also test connection to Agrocom FMIS and give feedback to the consortium.